Home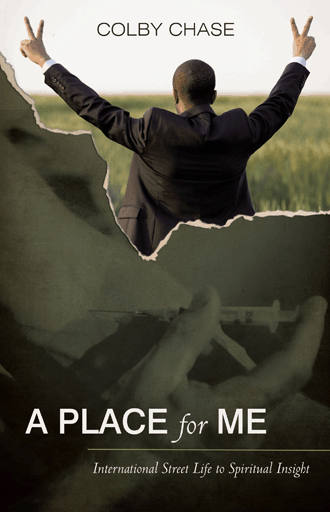 Welcome to my website!
I'm Colby Chase, author of A Place for Me: International Street Life to Spiritual Insight.
About the Author
Colby Chase has resided in Las Vegas, Nevada, for the past twenty-three years. Chase has been a career pimp, drug dealer, and heroin addict. He is also retired after twenty years of management in corporate America.
About my latest book, A Place for Me: International Street Life to Spiritual Insight

Mitchell Stone Jr. is a country boy from a small, racially segregated community in Memphis, Tennessee, transplanted into the culture shock of the Southside of 1960 Chicago. Feelings of indifference and alienation from family, a new environment, and gangs propel him on a journey through life beyond imagination. Stone's quest for defining his identity leads him to the rice paddies of Vietnam, into an underworld existence in the fast-paced game of international street life as a career criminal, pimp, drug dealer, heroin addict, and hustler, to become a recovering addict and a successful manager within corporate America. A Place for Me tells the fictitious account of actual events, experiences, observations, and the creative imagination that author Colby Chase based on twenty years of street credits, twenty years in corporate America, and twenty-three years free of heroin addiction by way of a spiritual experience through involvement in Twelve Step programs. A story of both defeat and triumph, this novel narrates the miracle of change in one man's experiences of being lost and then found.